IRIDEX Co. (NASDAQ:IRIX) insider Romeo R. Dizon sold 2,811 shares of the firm's stock in a transaction on Wednesday, March 15th. The stock was sold at an average price of $13.16, for a total transaction of $36,992.76. Following the completion of the sale, the insider now owns 17,289 shares in the company, valued at $227,523.24. The transaction was disclosed in a document filed with the SEC, which is available through this hyperlink.
IRIDEX Co. (NASDAQ:IRIX) traded up 0.93% during trading on Monday, hitting $14.04. 48,105 shares of the stock were exchanged. The stock's market capitalization is $146.61 million. IRIDEX Co. has a 52 week low of $9.60 and a 52 week high of $16.64. The firm has a 50-day moving average of $14.55 and a 200-day moving average of $14.37.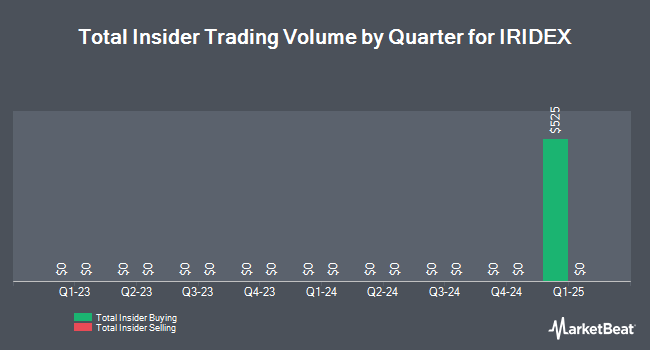 Your IP Address:
Several research firms have issued reports on IRIX. Zacks Investment Research lowered shares of IRIDEX from a "hold" rating to a "strong sell" rating in a research report on Tuesday, March 14th. Roth Capital began coverage on shares of IRIDEX in a research report on Wednesday, December 21st. They issued a "buy" rating and a $20.00 price target on the stock.
About IRIDEX
IRIDEX Corporation is a provider of therapeutic based laser consoles, delivery devices and consumable instrumentation used to treat sight-threatening eye diseases in ophthalmology. The Company operates through ophthalmology segment. Its ophthalmology products consist of laser consoles, delivery devices and consumable instrumentation, including laser probes, and are used in the treatment of serious eye diseases, including the over three causes of irreversible blindness, such as diabetic retinopathy, glaucoma and age-related macular degeneration (AMD).
What are top analysts saying about IRIDEX Co.? - Enter your email address in the form below to receive our free daily email newsletter that contains the latest headlines and analysts' recommendations for for IRIDEX Co. and related companies.