Bank of New York Mellon Corp raised its stake in shares of Synthetic Biologics Inc (NYSEMKT:SYN) by 3.1% during the first quarter, according to its most recent 13F filing with the SEC. The firm owned 263,598 shares of the company's stock after buying an additional 7,962 shares during the period. Bank of New York Mellon Corp owned approximately 0.22% of Synthetic Biologics worth $166,000 at the end of the most recent quarter.
Separately, Norges Bank acquired a new stake in shares of Synthetic Biologics during the fourth quarter valued at about $356,000.
Shares of Synthetic Biologics Inc (NYSEMKT:SYN) traded down 3.333% during trading on Friday, reaching $0.522. 97,305 shares of the company traded hands. Synthetic Biologics Inc has a 52 week low of $0.41 and a 52 week high of $1.90. The firm has a 50 day moving average of $0.55 and a 200 day moving average of $0.64. The stock's market capitalization is $63.63 million.
Synthetic Biologics (NYSEMKT:SYN) last released its quarterly earnings results on Thursday, August 3rd. The company reported ($0.03) earnings per share (EPS) for the quarter, beating analysts' consensus estimates of ($0.06) by $0.03. On average, equities analysts predict that Synthetic Biologics Inc will post ($0.18) EPS for the current year.
ILLEGAL ACTIVITY NOTICE: This piece of content was originally published by Community Financial News and is owned by of Community Financial News. If you are viewing this piece of content on another publication, it was copied illegally and republished in violation of United States & international copyright & trademark legislation. The legal version of this piece of content can be viewed at https://www.com-unik.info/2017/08/11/bank-of-new-york-mellon-corp-acquires-7962-shares-of-synthetic-biologics-inc-syn.html.
Several equities analysts recently commented on the stock. Zacks Investment Research downgraded shares of Synthetic Biologics from a "hold" rating to a "sell" rating in a report on Thursday, May 4th. William Blair reiterated an "outperform" rating and set a $5.00 price target on shares of Synthetic Biologics in a report on Monday, May 22nd. Finally, ValuEngine downgraded shares of Synthetic Biologics from a "sell" rating to a "strong sell" rating in a report on Friday, June 2nd. One investment analyst has rated the stock with a sell rating, two have assigned a hold rating and five have given a buy rating to the company's stock. The company currently has a consensus rating of "Buy" and a consensus price target of $4.51.
About Synthetic Biologics
Synthetic Biologics, Inc is a clinical-stage company. The Company is engaged in developing therapeutics to protect the gut microbiome while targeting pathogen-specific diseases. The Company's lead product candidates in Phase II development are SYN-010, which is intended to reduce the impact of methane-producing organisms in the gut microbiome to treat an underlying cause of irritable bowel syndrome with constipation (IBS-C), and SYN-004, which is designed to protect the gut microbiome (gastrointestinal (GI) microflora) from the effects of certain commonly used intravenous (IV) antibiotics for the prevention of C.
Want to see what other hedge funds are holding SYN? Visit HoldingsChannel.com to get the latest 13F filings and insider trades for Synthetic Biologics Inc (NYSEMKT:SYN).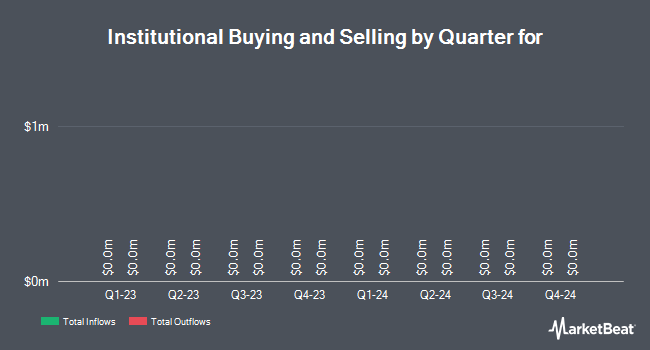 What are top analysts saying about Synthetic Biologics Inc? - Enter your email address in the form below to receive our free daily email newsletter that contains the latest headlines and analysts' recommendations for for Synthetic Biologics Inc and related companies.