Karpus Management Inc. purchased a new position in shares of Aberdeen Indonesia Fund Inc (NYSEAMERICAN:IF) in the 3rd quarter, according to its most recent Form 13F filing with the SEC. The firm purchased 484,001 shares of the company's stock, valued at approximately $3,755,000. Karpus Management Inc. owned about 5.23% of Aberdeen Indonesia Fund at the end of the most recent quarter.
Aberdeen Indonesia Fund Inc (IF) remained flat at $$7.60 during trading on Friday. The company's stock had a trading volume of 2,675 shares, compared to its average volume of 15,579. Aberdeen Indonesia Fund Inc has a 12 month low of $5.97 and a 12 month high of $8.05.
In other Aberdeen Indonesia Fund news, major shareholder City Of London Investment Grou sold 9,400 shares of the business's stock in a transaction that occurred on Thursday, October 5th. The stock was sold at an average price of $8.01, for a total transaction of $75,294.00. The sale was disclosed in a document filed with the Securities & Exchange Commission, which can be accessed through this link.
TRADEMARK VIOLATION NOTICE: This piece of content was published by Community Financial News and is the property of of Community Financial News. If you are reading this piece of content on another publication, it was illegally stolen and republished in violation of United States and international copyright law. The correct version of this piece of content can be read at https://www.com-unik.info/2017/12/16/karpus-management-inc-purchases-new-holdings-in-aberdeen-indonesia-fund-inc-if.html.
Aberdeen Indonesia Fund Company Profile
Aberdeen Indonesia Fund, Inc (the Fund) is a non-diversified closed-end, management investment company. The Fund's primary investment objective is long-term capital appreciation with income as a secondary objective, which the Fund seeks to achieve by investing primarily in Indonesian equity and debt securities.
Want to see what other hedge funds are holding IF? Visit HoldingsChannel.com to get the latest 13F filings and insider trades for Aberdeen Indonesia Fund Inc (NYSEAMERICAN:IF).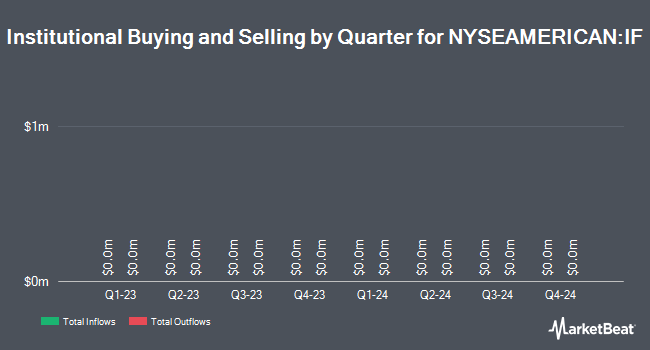 Receive News & Ratings for Aberdeen Indonesia Fund Daily - Enter your email address below to receive a concise daily summary of the latest news and analysts' ratings for Aberdeen Indonesia Fund and related companies with MarketBeat.com's FREE daily email newsletter.