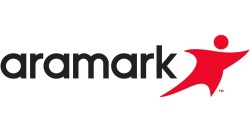 Aramark (NYSE:ARMK) updated its FY18 earnings guidance on Tuesday. The company provided EPS guidance of $2.15-2.30 for the period, compared to the Thomson Reuters consensus EPS estimate of $2.12.
A number of brokerages have commented on ARMK. Royal Bank of Canada restated a buy rating and set a $50.00 price objective on shares of Aramark in a research report on Wednesday. Zacks Investment Research lowered Aramark from a hold rating to a strong sell rating in a research report on Wednesday, October 18th. Credit Suisse Group restated an outperform rating and set a $50.00 price objective on shares of Aramark in a research report on Wednesday, January 24th. Stifel Nicolaus began coverage on Aramark in a research report on Tuesday, December 19th. They set a buy rating and a $50.00 price objective for the company. Finally, Barclays restated a hold rating and set a $45.00 price objective on shares of Aramark in a research report on Thursday, October 19th. Three analysts have rated the stock with a hold rating, six have issued a buy rating and one has assigned a strong buy rating to the company's stock. The stock has an average rating of Buy and an average target price of $47.00.
Shares of Aramark (NYSE:ARMK) opened at $42.55 on Wednesday. Aramark has a one year low of $34.74 and a one year high of $46.09. The company has a debt-to-equity ratio of 2.11, a quick ratio of 0.86 and a current ratio of 1.12. The firm has a market capitalization of $10,827.88, a PE ratio of 24.91, a PEG ratio of 1.87 and a beta of 0.51.
Aramark (NYSE:ARMK) last posted its quarterly earnings results on Tuesday, February 6th. The company reported $0.59 earnings per share for the quarter, topping the Zacks' consensus estimate of $0.51 by $0.08. Aramark had a return on equity of 19.29% and a net margin of 2.56%. The company had revenue of $3.97 billion during the quarter, compared to the consensus estimate of $3.88 billion. During the same period last year, the business earned $0.55 EPS. The business's quarterly revenue was up 6.2% on a year-over-year basis. equities research analysts anticipate that Aramark will post 1.96 earnings per share for the current fiscal year.
The company also recently declared a quarterly dividend, which will be paid on Thursday, March 1st. Stockholders of record on Wednesday, February 14th will be paid a dividend of $0.105 per share. This represents a $0.42 dividend on an annualized basis and a dividend yield of 0.99%. The ex-dividend date of this dividend is Tuesday, February 13th. Aramark's dividend payout ratio (DPR) is presently 28.19%.
In other news, Director Sanjeev K. Mehra purchased 19,640 shares of the business's stock in a transaction dated Thursday, November 16th. The stock was bought at an average cost of $40.75 per share, with a total value of $800,330.00. The acquisition was disclosed in a document filed with the SEC, which is available through this link. 3.30% of the stock is owned by company insiders.
WARNING: "Aramark (ARMK) Issues FY18 Earnings Guidance" was originally posted by Community Financial News and is the sole property of of Community Financial News. If you are viewing this news story on another site, it was illegally copied and republished in violation of U.S. and international copyright & trademark legislation. The original version of this news story can be accessed at https://www.com-unik.info/2018/02/07/aramark-armk-issues-fy18-earnings-guidance.html.
Aramark Company Profile
Aramark is a global provider of food, facilities and uniform services to education, healthcare, business and industry, and sports, leisure and corrections clients. The Company operates through three segments: Food and Support Services North America (FSS North America), Food and Support Services International (FSS International), and Uniform and Career Apparel (Uniform).
Receive News & Ratings for Aramark Daily - Enter your email address below to receive a concise daily summary of the latest news and analysts' ratings for Aramark and related companies with MarketBeat.com's FREE daily email newsletter.