CoreSite Realty (NYSE:COR) updated its FY18 earnings guidance on Thursday. The company provided EPS guidance of $4.92-5.04 for the period, compared to the Thomson Reuters consensus EPS estimate of $5.00.
Several research firms have weighed in on COR. Mitsubishi UFJ Financial Group began coverage on CoreSite Realty in a report on Wednesday, January 10th. They set an overweight rating and a $124.00 target price on the stock. Credit Suisse Group set a $111.00 price objective on CoreSite Realty and gave the stock a hold rating in a research note on Wednesday, January 17th. KeyCorp reiterated a hold rating on shares of CoreSite Realty in a research note on Thursday, October 12th. Cowen reiterated a buy rating and issued a $111.00 price objective on shares of CoreSite Realty in a research note on Thursday, October 19th. Finally, ValuEngine lowered CoreSite Realty from a buy rating to a hold rating in a research note on Friday, December 1st. Seven analysts have rated the stock with a hold rating, seven have assigned a buy rating and one has assigned a strong buy rating to the company's stock. CoreSite Realty currently has a consensus rating of Buy and an average price target of $112.82.
CoreSite Realty (NYSE:COR) traded down $4.11 during trading on Thursday, hitting $98.35. The stock had a trading volume of 536,774 shares, compared to its average volume of 357,152. The company has a quick ratio of 0.29, a current ratio of 0.29 and a debt-to-equity ratio of 1.80. The company has a market capitalization of $3,487.15, a price-to-earnings ratio of 53.97, a PEG ratio of 1.19 and a beta of 0.33. CoreSite Realty has a twelve month low of $83.82 and a twelve month high of $120.85.
CoreSite Realty (NYSE:COR) last posted its quarterly earnings data on Thursday, February 8th. The real estate investment trust reported $1.18 EPS for the quarter, topping analysts' consensus estimates of $1.14 by $0.04. The business had revenue of $125.95 million for the quarter, compared to analyst estimates of $125.71 million. CoreSite Realty had a return on equity of 15.35% and a net margin of 15.21%. The firm's revenue for the quarter was up 14.0% on a year-over-year basis. During the same period in the previous year, the company posted $1.06 earnings per share. analysts predict that CoreSite Realty will post 4.48 earnings per share for the current year.
The company also recently announced a quarterly dividend, which was paid on Tuesday, January 16th. Investors of record on Friday, December 29th were given a dividend of $0.98 per share. The ex-dividend date of this dividend was Thursday, December 28th. This is an increase from CoreSite Realty's previous quarterly dividend of $0.90. This represents a $3.92 dividend on an annualized basis and a yield of 3.99%. CoreSite Realty's dividend payout ratio (DPR) is 213.04%.
In related news, SVP Steven James Smith sold 2,261 shares of CoreSite Realty stock in a transaction dated Monday, January 29th. The stock was sold at an average price of $106.72, for a total transaction of $241,293.92. Following the sale, the senior vice president now directly owns 42,915 shares of the company's stock, valued at $4,579,888.80. The transaction was disclosed in a document filed with the SEC, which can be accessed through this link. Over the last three months, insiders have purchased 150,000 shares of company stock worth $55,000 and have sold 12,533 shares worth $1,379,689. 1.50% of the stock is owned by company insiders.
WARNING: This news story was first posted by Community Financial News and is owned by of Community Financial News. If you are accessing this news story on another publication, it was illegally copied and reposted in violation of US and international trademark & copyright legislation. The correct version of this news story can be accessed at https://www.com-unik.info/2018/02/08/coresite-realty-cor-issues-fy18-earnings-guidance.html.
CoreSite Realty Company Profile
CoreSite Realty Corporation (CoreSite) is an integrated, self-administered and self-managed real estate investment trust. The Company, through its controlling interest in CoreSite, L.P., is engaged in the business of ownership, acquisition, construction and operation of data centers across a range of markets in the United States, including the Northern Virginia, New York and San Francisco Bay areas, Chicago, Los Angeles, Boston, Miami and Denver.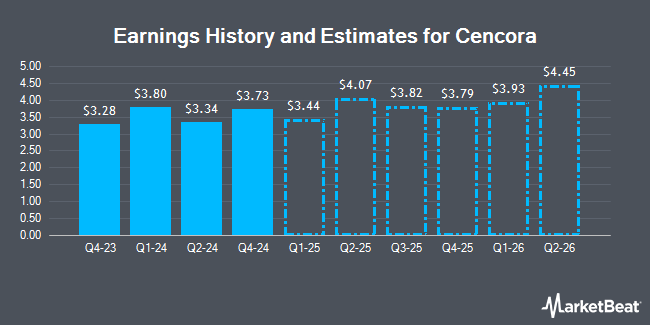 Receive News & Ratings for CoreSite Realty Daily - Enter your email address below to receive a concise daily summary of the latest news and analysts' ratings for CoreSite Realty and related companies with MarketBeat.com's FREE daily email newsletter.