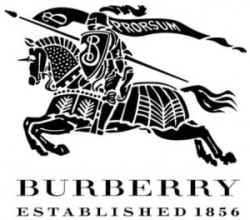 Burberry Group (LON:BRBY)'s stock had its "buy" rating reaffirmed by Berenberg Bank in a report issued on Friday. They currently have a GBX 1,890 ($26.11) target price on the stock. Berenberg Bank's target price suggests a potential upside of 21.78% from the stock's current price.
BRBY has been the subject of several other research reports. JPMorgan Chase & Co. restated a "neutral" rating and issued a GBX 1,720 ($23.76) price objective on shares of Burberry Group in a report on Monday, January 8th. Credit Suisse Group reaffirmed an "outperform" rating and set a GBX 1,900 ($26.25) target price on shares of Burberry Group in a research report on Tuesday, January 16th. Barclays reaffirmed an "overweight" rating and set a GBX 1,900 ($26.25) target price on shares of Burberry Group in a research report on Thursday, January 4th. Morgan Stanley cut their target price on Burberry Group from GBX 1,676 ($23.16) to GBX 1,600 ($22.11) and set an "equal weight" rating on the stock in a research report on Thursday, January 18th. Finally, Beaufort Securities boosted their target price on Burberry Group from GBX 1,920 ($26.53) to GBX 1,980 ($27.36) and gave the stock a "buy" rating in a research report on Friday, November 10th. Five research analysts have rated the stock with a sell rating, ten have issued a hold rating and five have issued a buy rating to the company's stock. Burberry Group presently has a consensus rating of "Hold" and an average price target of GBX 1,705.50 ($23.56).
Shares of Burberry Group (BRBY) opened at GBX 1,552 ($21.44) on Friday. The firm has a market capitalization of $6,490.00 and a price-to-earnings ratio of 2,217.14. Burberry Group has a twelve month low of GBX 1,481.50 ($20.47) and a twelve month high of GBX 2,024 ($27.96).
In related news, insider Julie Brown sold 18,420 shares of the company's stock in a transaction on Wednesday, February 7th. The stock was sold at an average price of GBX 1,570 ($21.69), for a total transaction of £289,194 ($399,549.60).
TRADEMARK VIOLATION NOTICE: This story was first reported by Community Financial News and is the property of of Community Financial News. If you are accessing this story on another publication, it was illegally copied and reposted in violation of U.S. & international trademark and copyright laws. The original version of this story can be viewed at https://www.com-unik.info/2018/02/18/burberry-groups-brby-buy-rating-reaffirmed-at-berenberg-bank.html.
About Burberry Group
Burberry Group plc is a manufacturer, wholesaler and retailer of luxury goods. The Company also licenses third parties to manufacture and distribute products using the Burberry trademarks. The Company's segments include retail/wholesale and licensing. The Retail/wholesale segment is engaged in the sale of luxury goods through Burberry mainline stores, concessions, outlets and digital commerce, as well as Burberry franchisees, prestige department stores globally and multi-brand specialty accounts.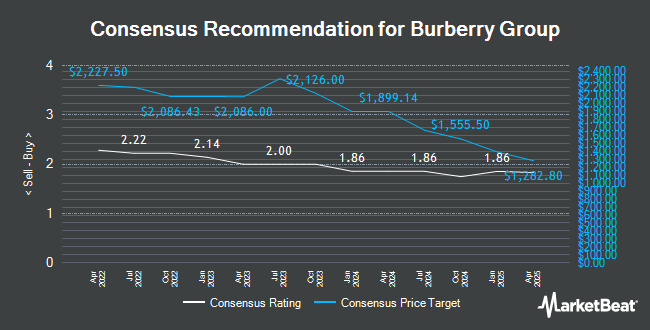 Receive News & Ratings for Burberry Group Daily - Enter your email address below to receive a concise daily summary of the latest news and analysts' ratings for Burberry Group and related companies with MarketBeat.com's FREE daily email newsletter.