Celsion Co. (NASDAQ:CLSN) – Investment analysts at Oppenheimer issued their Q2 2018 earnings per share estimates for Celsion in a report released on Monday, May 14th. Oppenheimer analyst H. Singh expects that the biotechnology company will earn ($0.27) per share for the quarter. Oppenheimer also issued estimates for Celsion's Q3 2018 earnings at ($0.26) EPS, Q4 2018 earnings at ($0.33) EPS, FY2018 earnings at ($1.11) EPS, FY2019 earnings at ($1.23) EPS, FY2020 earnings at ($0.82) EPS and FY2021 earnings at $0.54 EPS.
Several other brokerages also recently issued reports on CLSN. Zacks Investment Research raised shares of Celsion from a "sell" rating to a "buy" rating and set a $3.00 price objective for the company in a research note on Thursday. ValuEngine raised shares of Celsion from a "strong sell" rating to a "sell" rating in a research note on Wednesday, March 7th.
Shares of Celsion opened at $2.75 on Thursday, according to
Marketbeat
. The stock has a market capitalization of $46.30 million, a price-to-earnings ratio of -1.15 and a beta of 1.68. Celsion has a 1 year low of $2.61 and a 1 year high of $2.61.
Celsion (NASDAQ:CLSN) last announced its quarterly earnings data on Friday, May 11th. The biotechnology company reported ($0.25) earnings per share (EPS) for the quarter, topping the Thomson Reuters' consensus estimate of ($0.30) by $0.05. The business had revenue of $0.13 million during the quarter, compared to the consensus estimate of $0.13 million. Celsion had a negative net margin of 3,897.86% and a negative return on equity of 112.83%.
An institutional investor recently bought a new position in Celsion stock. Virtu Financial LLC purchased a new stake in shares of Celsion Co. (NASDAQ:CLSN) in the 4th quarter, according to the company in its most recent disclosure with the Securities & Exchange Commission. The fund purchased 42,018 shares of the biotechnology company's stock, valued at approximately $113,000. Virtu Financial LLC owned approximately 0.24% of Celsion as of its most recent filing with the Securities & Exchange Commission. Hedge funds and other institutional investors own 3.91% of the company's stock.
Celsion Company Profile
Celsion Corporation, a development stage oncology drug company, focuses on the development and commercialization of directed chemotherapy, DNA-mediated immunotherapy, and RNA based therapy products for the treatment of cancer. The company's lead product includes ThermoDox, a liposomal encapsulation of doxorubicin that is in Phase III clinical trials for primary liver cancer; and under Phase II clinical trials to treat recurrent chest wall breast cancer.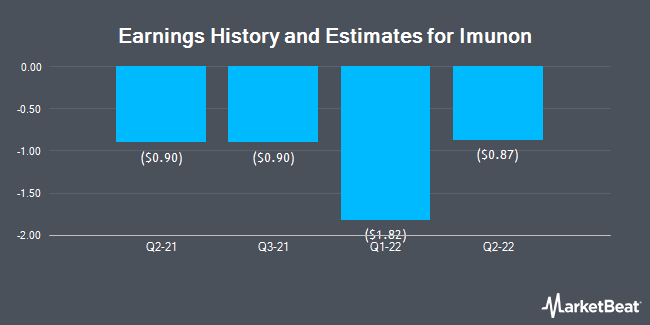 Receive News & Ratings for Celsion Daily - Enter your email address below to receive a concise daily summary of the latest news and analysts' ratings for Celsion and related companies with MarketBeat.com's FREE daily email newsletter.