DHX Media (TSE:DHX) – Equities research analysts at National Bank Financial cut their FY2018 EPS estimates for shares of DHX Media in a research report issued to clients and investors on Monday, May 14th. National Bank Financial analyst A. Shine now expects that the company will post earnings of $0.13 per share for the year, down from their previous estimate of $0.28. National Bank Financial also issued estimates for DHX Media's FY2019 earnings at $0.12 EPS and FY2020 earnings at $0.14 EPS.
DHX Media (TSE:DHX) last issued its earnings results on Tuesday, February 13th. The company reported C$0.06 EPS for the quarter, beating the Zacks' consensus estimate of C$0.03 by C$0.03. The business had revenue of C$121.94 million during the quarter, compared to analyst estimates of C$117.13 million.
DHX Media opened at C$1.40 on Thursday,
MarketBeat.com
reports. DHX Media has a 12-month low of C$1.25 and a 12-month high of C$3.65.
The company also recently disclosed a quarterly dividend, which will be paid on Friday, June 22nd. Investors of record on Friday, May 25th will be given a dividend of $0.02 per share. This represents a $0.08 annualized dividend and a yield of 5.71%. The ex-dividend date is Thursday, May 24th.
About DHX Media
DHX Media Ltd. (DHX) is a Canada-based company engaged in the supply and distribution of television and film productions. The Company creates, produces and licenses of family entertainment rights. DHX owns, markets and distributes over 8,500 half hours of children's entertainment content, and exploits owned properties through its consumer products licensing business.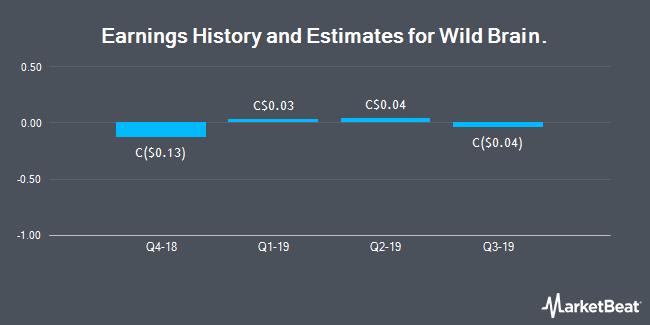 Receive News & Ratings for DHX Media Daily - Enter your email address below to receive a concise daily summary of the latest news and analysts' ratings for DHX Media and related companies with MarketBeat.com's FREE daily email newsletter.