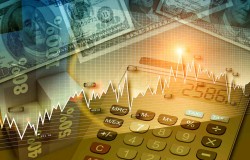 Heritage Global Inc (OTCMKTS:HGBL) CEO Ross Dove bought 15,000 shares of Heritage Global stock in a transaction on Friday, September 14th. The stock was acquired at an average price of $0.70 per share, for a total transaction of $10,500.00. The acquisition was disclosed in a legal filing with the SEC, which is accessible through this hyperlink.
HGBL stock remained flat at $$0.70 during midday trading on Friday. The company's stock had a trading volume of 126,588 shares, compared to its average volume of 28,671. The company has a debt-to-equity ratio of 0.09, a quick ratio of 0.69 and a current ratio of 0.71. Heritage Global Inc has a twelve month low of $0.30 and a twelve month high of $0.70. The stock has a market capitalization of $19.01 million, a price-to-earnings ratio of 5.91 and a beta of -0.15.
Heritage Global (OTCMKTS:HGBL) last released its earnings results on Monday, August 6th. The business services provider reported $0.06 earnings per share for the quarter. Heritage Global had a return on equity of 59.95% and a net margin of 11.64%. The business had revenue of $6.82 million for the quarter.
Heritage Global Company Profile
Heritage Global Inc, through its subsidiaries, engages in the asset liquidation business. It provides auction, appraisal, and asset advisory services; mergers and acquisitions advisory services for financially distressed businesses and properties; and accounts receivable brokerage services, as well as purchases and sells industrial machinery and equipment, real estate, inventories, accounts receivable, and distressed debts.
Recommended Story: Stock Symbols Definition, Examples, Lookup
Receive News & Ratings for Heritage Global Daily - Enter your email address below to receive a concise daily summary of the latest news and analysts' ratings for Heritage Global and related companies with MarketBeat.com's FREE daily email newsletter.