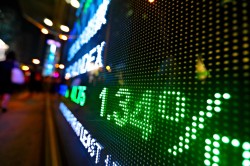 Pathfinder Bancorp Inc (NASDAQ:PBHC) insider Thomas W. Schneider sold 4,000 shares of the stock in a transaction on Friday, November 30th. The shares were sold at an average price of $14.75, for a total value of $59,000.00. The sale was disclosed in a document filed with the Securities & Exchange Commission, which is available at this link.
NASDAQ PBHC traded down $0.11 during trading hours on Friday, hitting $14.75. The company had a trading volume of 5,433 shares, compared to its average volume of 3,429. Pathfinder Bancorp Inc has a fifty-two week low of $14.75 and a fifty-two week high of $16.64. The company has a market cap of $65.26 million, a P/E ratio of 17.41 and a beta of -0.11. The company has a current ratio of 0.85, a quick ratio of 0.85 and a debt-to-equity ratio of 1.22.
The business also recently declared a quarterly dividend, which was paid on Friday, November 9th. Investors of record on Friday, October 19th were issued a $0.06 dividend. The ex-dividend date was Thursday, October 18th. This represents a $0.24 annualized dividend and a yield of 1.63%.
An institutional investor recently raised its position in Pathfinder Bancorp stock. Maltese Capital Management LLC grew its holdings in shares of Pathfinder Bancorp Inc (NASDAQ:PBHC) by 16.6% in the third quarter, according to its most recent filing with the Securities and Exchange Commission (SEC). The fund owned 322,698 shares of the savings and loans company's stock after buying an additional 46,037 shares during the period. Maltese Capital Management LLC owned 7.42% of Pathfinder Bancorp worth $4,857,000 as of its most recent filing with the Securities and Exchange Commission (SEC). 15.23% of the stock is currently owned by hedge funds and other institutional investors.
ILLEGAL ACTIVITY WARNING: This news story was reported by Community Financial News and is the sole property of of Community Financial News. If you are viewing this news story on another site, it was illegally copied and reposted in violation of U.S. and international trademark and copyright legislation. The correct version of this news story can be accessed at https://www.com-unik.info/2018/11/30/thomas-w-schneider-sells-4000-shares-of-pathfinder-bancorp-inc-pbhc-stock.html.
Pathfinder Bancorp Company Profile
Pathfinder Bancorp, Inc operates as a holding company for Pathfinder Bank that provides various banking and financial products and services primarily in Oswego and Onondaga counties, New York. The company accepts various deposits, including checking, savings, and money market deposit accounts, as well as certificates of deposit, and demand and time deposits.
Read More: Leveraged Buyout (LBO) Explained
Receive News & Ratings for Pathfinder Bancorp Daily - Enter your email address below to receive a concise daily summary of the latest news and analysts' ratings for Pathfinder Bancorp and related companies with MarketBeat.com's FREE daily email newsletter.