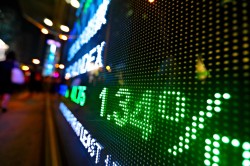 Banc Funds Co. LLC decreased its stake in IF Bancorp Inc (NASDAQ:IROQ) by 4.8% in the 3rd quarter, according to its most recent Form 13F filing with the Securities & Exchange Commission. The firm owned 51,470 shares of the savings and loans company's stock after selling 2,602 shares during the period. Banc Funds Co. LLC owned approximately 1.33% of IF Bancorp worth $1,186,000 as of its most recent SEC filing.
Separately, Maltese Capital Management LLC lifted its stake in shares of IF Bancorp by 3.9% in the second quarter. Maltese Capital Management LLC now owns 313,877 shares of the savings and loans company's stock valued at $7,502,000 after purchasing an additional 11,877 shares during the period. Institutional investors and hedge funds own 30.91% of the company's stock.
Shares of NASDAQ IROQ opened at $21.50 on Friday. The company has a quick ratio of 1.00, a current ratio of 1.00 and a debt-to-equity ratio of 0.92. IF Bancorp Inc has a 52 week low of $19.21 and a 52 week high of $25.04. The stock has a market capitalization of $86.05 million, a P/E ratio of 27.11 and a beta of 0.30.
IF Bancorp (NASDAQ:IROQ) last announced its quarterly earnings data on Wednesday, August 29th. The savings and loans company reported $0.14 EPS for the quarter. IF Bancorp had a net margin of 6.07% and a return on equity of 3.68%. The firm had revenue of $5.38 million during the quarter.
TRADEMARK VIOLATION NOTICE: "IF Bancorp Inc (IROQ) Position Lowered by Banc Funds Co. LLC" was reported by Community Financial News and is the sole property of of Community Financial News. If you are accessing this news story on another domain, it was illegally stolen and reposted in violation of U.S. & international copyright & trademark laws. The original version of this news story can be accessed at https://www.com-unik.info/2018/12/02/if-bancorp-inc-iroq-position-lowered-by-banc-funds-co-llc.html.
IF Bancorp Profile
IF Bancorp, Inc operates as the savings and loan holding company for Iroquois Federal Savings and Loan Association that provides a range of banking and financial solutions to individual and corporate clients. The company offers various deposit accounts, including savings accounts, certificates of deposit, money market accounts, commercial and personal checking accounts, individual retirement accounts, and health savings accounts.
Read More: Conference Calls and Individual Investors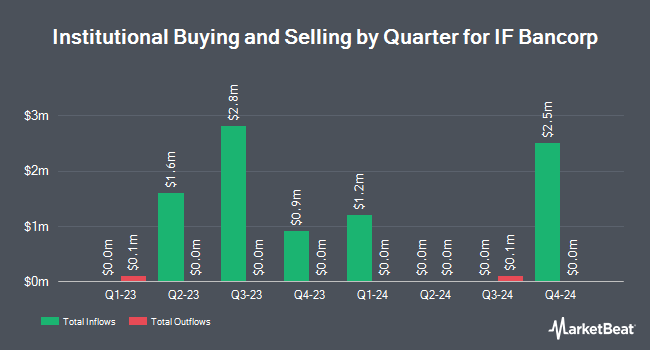 Receive News & Ratings for IF Bancorp Daily - Enter your email address below to receive a concise daily summary of the latest news and analysts' ratings for IF Bancorp and related companies with MarketBeat.com's FREE daily email newsletter.