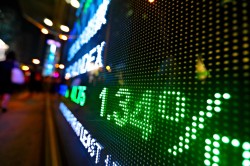 Pro-Dex Inc (NASDAQ:PDEX) Director Raymond E. Cabillot sold 12,091 shares of the business's stock in a transaction dated Thursday, November 29th. The shares were sold at an average price of $14.45, for a total value of $174,714.95. The sale was disclosed in a filing with the Securities & Exchange Commission, which is available through this link.
Shares of Pro-Dex stock opened at $14.60 on Friday. The company has a debt-to-equity ratio of 0.25, a current ratio of 7.44 and a quick ratio of 5.87. The stock has a market capitalization of $61.73 million and a P/E ratio of 27.55. Pro-Dex Inc has a fifty-two week low of $6.05 and a fifty-two week high of $16.00.
Pro-Dex (NASDAQ:PDEX) last announced its quarterly earnings data on Thursday, September 13th. The medical instruments supplier reported $0.03 earnings per share for the quarter. The firm had revenue of $6.25 million during the quarter. Pro-Dex had a return on equity of 13.55% and a net margin of 9.67%.
A number of hedge funds have recently modified their holdings of the business. Quantum Capital Management acquired a new position in Pro-Dex in the third quarter valued at approximately $117,000. Vanguard Group Inc. boosted its stake in Pro-Dex by 50.8% in the third quarter. Vanguard Group Inc. now owns 49,399 shares of the medical instruments supplier's stock valued at $514,000 after acquiring an additional 16,644 shares during the period. Finally, EAM Investors LLC acquired a new position in Pro-Dex in the third quarter valued at approximately $664,000. Institutional investors own 7.64% of the company's stock.
Separately, ValuEngine raised Pro-Dex from a "hold" rating to a "buy" rating in a report on Thursday, September 13th.
ILLEGAL ACTIVITY NOTICE: "Raymond E. Cabillot Sells 12,091 Shares of Pro-Dex Inc (PDEX) Stock" was published by Community Financial News and is the sole property of of Community Financial News. If you are accessing this piece of content on another domain, it was illegally stolen and reposted in violation of U.S. and international copyright laws. The original version of this piece of content can be viewed at https://www.com-unik.info/2018/12/02/raymond-e-cabillot-sells-12091-shares-of-pro-dex-inc-pdex-stock.html.
Pro-Dex Company Profile
Pro-Dex, Inc, together with its subsidiaries, designs, develops, and manufactures powered surgical instruments, dental instruments, and rotary air motors worldwide. It also manufactures plastic injection molds for various industries; and shavers and machined parts. In addition, it provides engineering, and quality and regulatory consulting services.
See Also: What do investors mean by earnings per share?
Receive News & Ratings for Pro-Dex Daily - Enter your email address below to receive a concise daily summary of the latest news and analysts' ratings for Pro-Dex and related companies with MarketBeat.com's FREE daily email newsletter.