Aimia Inc (TSE:AIM) has been assigned a consensus recommendation of "Hold" from the seven analysts that are presently covering the company, MarketBeat reports. One equities research analyst has rated the stock with a sell recommendation, five have issued a hold recommendation and one has given a buy recommendation to the company. The average twelve-month price target among brokerages that have updated their coverage on the stock in the last year is C$4.00.
AIM has been the subject of a number of recent analyst reports. TD Securities upgraded Aimia from a "hold" rating to a "speculative buy" rating and raised their price objective for the company from C$2.50 to C$5.00 in a research note on Friday, January 11th. BMO Capital Markets upgraded Aimia from an "underperform" rating to a "market perform" rating and set a C$4.25 price objective for the company in a research note on Thursday, November 15th. Finally, Raymond James restated an "outperform" rating and set a C$5.00 price objective on shares of Aimia in a research note on Wednesday, November 7th.
Shares of TSE:AIM traded down C$0.08 during mid-day trading on Wednesday, hitting C$3.74. 266,523 shares of the company traded hands, compared to its average volume of 268,688. The company has a market cap of $581.81 million and a P/E ratio of -3.20. Aimia has a 52-week low of C$1.49 and a 52-week high of C$4.60.
Aimia (TSE:AIM) last announced its earnings results on Wednesday, November 14th. The company reported C$0.33 EPS for the quarter. The company had revenue of C$372.70 million for the quarter. Equities research analysts expect that Aimia will post 0.68999997737705 EPS for the current year.
In other Aimia news, insider Mittleman Investment Managemen acquired 52,300 shares of the stock in a transaction on Monday, December 10th. The stock was purchased at an average price of C$3.33 per share, for a total transaction of C$174,159.00. In the last 90 days, insiders have acquired 760,900 shares of company stock valued at $2,173,576.
About Aimia
Aimia Inc, through its subsidiaries, operates as a data-driven marketing and loyalty analytics company worldwide. It operates through Coalitions, and Insights & Loyalty Solutions segments. The company owns and operates the Aeroplan Program, a coalition loyalty program in Canada, as well as non-platform based loyalty services business.
Featured Article: Asset Allocation and Your Retirement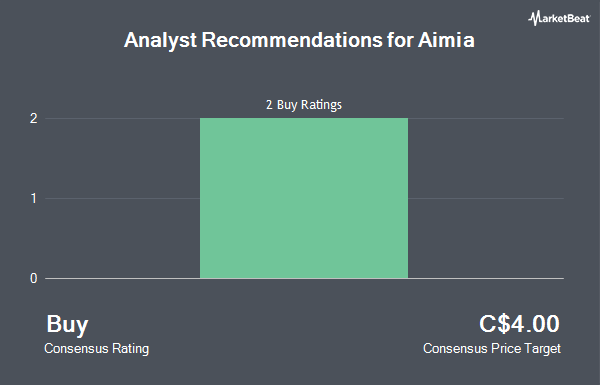 Receive News & Ratings for Aimia Daily - Enter your email address below to receive a concise daily summary of the latest news and analysts' ratings for Aimia and related companies with MarketBeat.com's FREE daily email newsletter.