Renaissance Technologies LLC increased its holdings in shares of Genocea Biosciences Inc (NASDAQ:GNCA) by 71.1% during the third quarter, according to its most recent 13F filing with the Securities and Exchange Commission. The fund owned 198,766 shares of the biotechnology company's stock after acquiring an additional 82,600 shares during the quarter. Renaissance Technologies LLC owned about 0.23% of Genocea Biosciences worth $155,000 as of its most recent SEC filing.
Separately, Fosun International Ltd bought a new stake in Genocea Biosciences in the 3rd quarter valued at $323,000. Institutional investors own 56.96% of the company's stock.
Several analysts recently issued reports on the company. Zacks Investment Research downgraded Genocea Biosciences from a "buy" rating to a "hold" rating in a research note on Thursday, November 8th. HC Wainwright restated a "buy" rating and issued a $5.00 price target on shares of Genocea Biosciences in a research note on Thursday, November 1st. Finally, ValuEngine downgraded Genocea Biosciences from a "hold" rating to a "sell" rating in a research note on Monday, December 17th.
GNCA
opened at $0.51 on Wednesday. The firm has a market capitalization of $45.13 million, a P/E ratio of -0.26 and a beta of 2.94. Genocea Biosciences Inc has a 1 year low of $0.28 and a 1 year high of $1.25. The company has a quick ratio of 4.01, a current ratio of 4.01 and a debt-to-equity ratio of 1.91.
COPYRIGHT VIOLATION NOTICE: "Genocea Biosciences Inc (GNCA) Position Lifted by Renaissance Technologies LLC" was first posted by Community Financial News and is owned by of Community Financial News. If you are reading this story on another domain, it was illegally stolen and reposted in violation of United States & international copyright & trademark legislation. The original version of this story can be read at https://www.com-unik.info/2019/02/13/genocea-biosciences-inc-gnca-position-lifted-by-renaissance-technologies-llc.html.
Genocea Biosciences Company Profile
Genocea Biosciences, Inc, a biopharmaceutical company, discovers and develops novel cancer vaccines. The company uses its proprietary discovery platform, ATLAS, to recall a patient's pre-existing CD4+ and CD8+ T cell immune responses to tumor to identify antigens for inclusion in vaccines that are designed to act through T cell (or cellular) immune responses.
Featured Story: Why is insider trading harmful?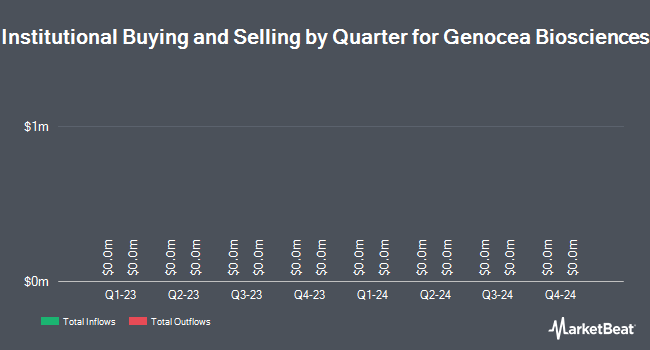 Receive News & Ratings for Genocea Biosciences Daily - Enter your email address below to receive a concise daily summary of the latest news and analysts' ratings for Genocea Biosciences and related companies with MarketBeat.com's FREE daily email newsletter.