Medley Capital (NYSE:MCC) released its quarterly earnings data on Monday. The investment management company reported $0.03 earnings per share (EPS) for the quarter, meeting the consensus estimate of $0.03, MarketWatch Earnings reports. The firm had revenue of $14.20 million for the quarter, compared to analyst estimates of $15.29 million. Medley Capital had a positive return on equity of 3.37% and a negative net margin of 166.00%.
Shares of NYSE MCC traded down $0.02 during trading hours on Wednesday, reaching $3.14. 500 shares of the stock were exchanged, compared to its average volume of 165,376. The firm has a market cap of $171.05 million, a P/E ratio of 13.57 and a beta of 1.44. The company has a current ratio of 7.95, a quick ratio of 7.95 and a debt-to-equity ratio of 1.28. Medley Capital has a 52 week low of $2.59 and a 52 week high of $4.45.
The company also recently announced a quarterly dividend, which will be paid on Tuesday, March 12th. Stockholders of record on Friday, February 22nd will be paid a dividend of $0.05 per share. The ex-dividend date of this dividend is Thursday, February 21st. This represents a $0.20 dividend on an annualized basis and a dividend yield of 6.37%. Medley Capital's dividend payout ratio (DPR) is currently 173.91%.
Separately,
Zacks Investment Research
lowered Medley Capital from a "hold" rating to a "strong sell" rating in a research note on Friday, December 7th.
COPYRIGHT VIOLATION NOTICE: This piece of content was originally posted by Community Financial News and is the sole property of of Community Financial News. If you are reading this piece of content on another website, it was copied illegally and reposted in violation of US and international trademark and copyright legislation. The original version of this piece of content can be read at https://www.com-unik.info/2019/02/13/medley-capital-mcc-announces-quarterly-earnings-results.html.
Medley Capital Company Profile
Medley Capital Corporation is a business development company. The fund seeks to invest in privately negotiated debt and equity securities of small and middle market companies. It primarily invests in the following sectors: business services; buildings and real estate; automobile; oil and gas; aerospace and defense; home and office furnishings, housewares, and durable consumer products; healthcare, education and childcare; personal, food, and miscellaneous services; retail stores, diversified or conglomerate manufacturing; telecommunications; mining, steel, iron, and non-precious metals; leisure, amusement, motion pictures, and entertainment; chemicals, plastics, and rubber; finance; personal and nondurable consumer products (manufacturing only); beverage, food, and tobacco; containers, packaging, and glass; structure finance securities; machinery (non-agriculture, non-construction, non-electric); diversified or conglomerate service; restaurant and franchise; electronics; and cargo transport.
Featured Story: How to Track your Portfolio in Google Finance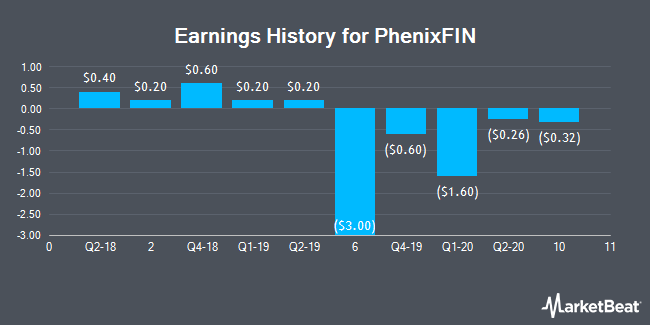 Receive News & Ratings for Medley Capital Daily - Enter your email address below to receive a concise daily summary of the latest news and analysts' ratings for Medley Capital and related companies with MarketBeat.com's FREE daily email newsletter.