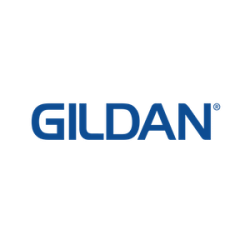 Gildan Activewear (TSE:GIL) (NYSE:GIL) will announce its earnings results before the market opens on Thursday, February 21st. Analysts expect the company to announce earnings of C$0.58 per share for the quarter.
Shares of Gildan Activewear stock opened at C$45.40 on Thursday. The firm has a market cap of $9.45 billion and a PE ratio of 28.18. The company has a current ratio of 4.94, a quick ratio of 1.60 and a debt-to-equity ratio of 44.73. Gildan Activewear has a 12-month low of C$33.03 and a 12-month high of C$46.02.
In other Gildan Activewear news, Director Maryse Bertrand purchased 1,200 shares of the stock in a transaction dated Wednesday, November 21st. The shares were acquired at an average price of C$41.40 per share, for a total transaction of C$49,680.00.
A number of equities research analysts have recently issued reports on GIL shares. Desjardins raised Gildan Activewear from a "hold" rating to a "buy" rating in a research report on Friday, November 2nd. Citigroup boosted their target price on Gildan Activewear from C$43.00 to C$46.00 in a research report on Monday, December 3rd.
WARNING: This news story was posted by Community Financial News and is the property of of Community Financial News. If you are viewing this news story on another domain, it was illegally stolen and republished in violation of US & international trademark and copyright legislation. The original version of this news story can be read at https://www.com-unik.info/2019/02/14/gildan-activewear-gil-to-release-quarterly-earnings-on-thursday.html.
About Gildan Activewear
Gildan Activewear Inc manufactures and sells a range of apparel products in the United States, Canada, Mexico, Europe, the Asia-Pacific, and Latin America. It operates in two segments, Printwear and Branded Apparel. The company manufactures and markets active wear products, including T-shirts, fleece tops and bottoms, and sport shirts under Gildan, Gildan Performance, Gildan Platinum, Gildan Hammer, Smart Basics, Comfort Colors, American Apparel, Anvil, Alstyle, Gold Toe, and Mossy Oak brands.
See Also: How is Preferred Stock Different from Common Stock?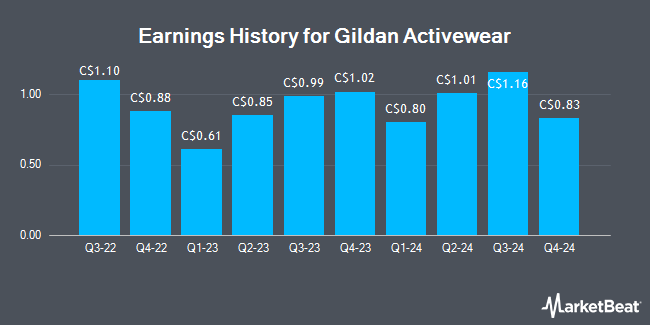 Receive News & Ratings for Gildan Activewear Daily - Enter your email address below to receive a concise daily summary of the latest news and analysts' ratings for Gildan Activewear and related companies with MarketBeat.com's FREE daily email newsletter.