Archrock (NYSE:AROC) released its earnings results on Tuesday. The energy company reported $0.10 earnings per share for the quarter, beating analysts' consensus estimates of $0.08 by $0.02, Briefing.com reports. The business had revenue of $233.20 million during the quarter, compared to the consensus estimate of $232.15 million. Archrock had a net margin of 6.32% and a return on equity of 2.49%. The business's revenue for the quarter was up 11.6% on a year-over-year basis.
Shares of NYSE:AROC traded down $0.47 during midday trading on Thursday, hitting $10.25. The stock had a trading volume of 1,039,842 shares, compared to its average volume of 1,014,324. The stock has a market capitalization of $1.39 billion, a PE ratio of -51.25 and a beta of 2.94. The company has a current ratio of 1.46, a quick ratio of 0.98 and a debt-to-equity ratio of 1.83. Archrock has a fifty-two week low of $7.26 and a fifty-two week high of $13.75.
The company also recently announced a quarterly dividend, which was paid on Thursday, February 14th. Stockholders of record on Friday, February 8th were given a $0.132 dividend. This represents a $0.53 annualized dividend and a dividend yield of 5.15%. The ex-dividend date of this dividend was Thursday, February 7th. Archrock's payout ratio is presently -265.00%.
AROC has been the subject of a number of analyst reports.
Zacks Investment Research
downgraded shares of Archrock from a "hold" rating to a "sell" rating in a research report on Thursday.
ValuEngine
raised shares of Archrock from a "sell" rating to a "hold" rating in a research report on Monday, February 4th. One investment analyst has rated the stock with a sell rating, two have given a hold rating and five have assigned a buy rating to the company. The company currently has an average rating of "Buy" and a consensus price target of $14.00.
In related news, insider Doug S. Aron acquired 8,000 shares of the stock in a transaction that occurred on Tuesday, December 11th. The stock was acquired at an average cost of $8.81 per share, for a total transaction of $70,480.00. Following the transaction, the insider now directly owns 64,715 shares in the company, valued at $570,139.15. The transaction was disclosed in a filing with the Securities & Exchange Commission, which is available through this hyperlink. Also, CEO D Bradley Childers acquired 10,810 shares of the stock in a transaction that occurred on Tuesday, December 11th. The shares were bought at an average price of $9.05 per share, with a total value of $97,830.50. Following the completion of the transaction, the chief executive officer now owns 941,959 shares in the company, valued at $8,524,728.95. The disclosure for this purchase can be found here. 2.54% of the stock is currently owned by insiders.
COPYRIGHT VIOLATION NOTICE: "Archrock (AROC) Issues Earnings Results, Beats Estimates By $0.02 EPS" was first published by Community Financial News and is owned by of Community Financial News. If you are accessing this piece of content on another website, it was copied illegally and reposted in violation of United States & international copyright & trademark law. The original version of this piece of content can be read at https://www.com-unik.info/2019/02/21/archrock-aroc-issues-earnings-results-beats-estimates-by-0-02-eps.html.
About Archrock
Archrock, Inc engages in the natural gas contract operations services business in the United States. The company provides natural gas compression services to customers in the oil and natural gas industry. It also offers aftermarket services, such as parts and components; and operation, maintenance, overhaul, and reconfiguration services to customers who own compression equipment.
Read More: Depreciation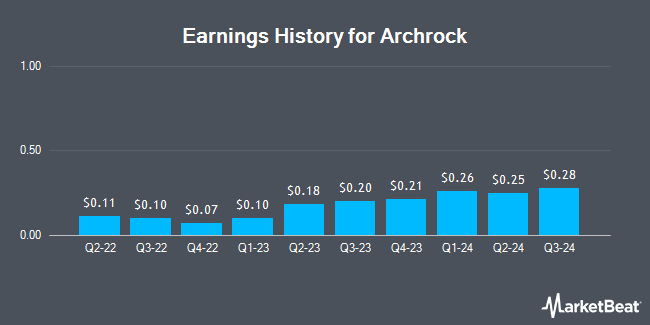 Receive News & Ratings for Archrock Daily - Enter your email address below to receive a concise daily summary of the latest news and analysts' ratings for Archrock and related companies with MarketBeat.com's FREE daily email newsletter.