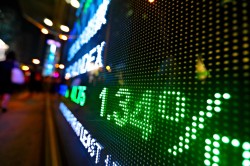 GSE Systems (NYSEAMERICAN:GVP)'s stock had its "buy" rating reaffirmed by equities research analysts at Maxim Group in a research note issued on Friday. They presently have a $5.00 target price on the technology company's stock. Maxim Group's target price would suggest a potential upside of 66.67% from the stock's current price.
The analysts wrote, "We maintain our Buy rating, $5 price target and annual EPS estimates after GVP reported 4Q18 results above our forecasts, including EBITDA of $2.8 million, up 56% y/y and above our $1.8m forecast.""
NYSEAMERICAN:GVP opened at $3.00 on Friday. GSE Systems has a 52-week low of $2.00 and a 52-week high of $3.85.
A hedge fund recently bought a new stake in GSE Systems stock. Quantum Capital Management bought a new stake in shares of GSE Systems (NYSEAMERICAN:GVP) in the 4th quarter, according to the company in its most recent filing with the SEC. The fund bought 33,212 shares of the technology company's stock, valued at approximately $70,000. Quantum Capital Management owned about 0.17% of GSE Systems as of its most recent filing with the SEC.
GSE Systems Company Profile
GSE Systems, Inc provides simulation, training, and engineering solutions to the power and process industries worldwide. It operates through two segments, Performance Improvement Solutions and Nuclear Industry Training and Consulting. The Performance Improvement Solutions segment provides various simulation products, engineering services, and operation training systems for the nuclear, fossil fuel power generation, and process industries.
Featured Article: How Do Tariffs Affect Trade Balances?
Receive News & Ratings for GSE Systems Daily - Enter your email address below to receive a concise daily summary of the latest news and analysts' ratings for GSE Systems and related companies with MarketBeat.com's FREE daily email newsletter.