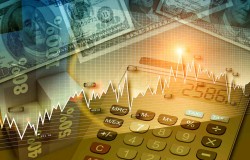 High Liner Foods (OTCMKTS:HLNFF) had its price objective reduced by investment analysts at Scotiabank from $10.00 to $9.00 in a report released on Wednesday, The Fly reports. The firm presently has a "sector perform" rating on the stock. Scotiabank's price target points to a potential upside of 79.08% from the stock's previous close.
Separately, Royal Bank of Canada decreased their price objective on High Liner Foods from $11.00 to $9.00 and set a "sector perform" rating on the stock in a report on Wednesday.
High Liner Foods stock traded up $0.63 during trading on Wednesday, reaching $5.03. The company had a trading volume of 2,000 shares.
High Liner Foods Company Profile
High Liner Foods Incorporated processes and markets prepared and packaged frozen seafood products in the United States and Canada. The company provides a range of frozen seafood products, such as raw fillets and shellfishes; cooked shellfishes; and value-added products comprising sauced, glazed, breaded, and battered seafood products, as well as seafood entrées.
Featured Article: What is the Shanghai Stock Exchange Composite Index?

Receive News & Ratings for High Liner Foods Daily - Enter your email address below to receive a concise daily summary of the latest news and analysts' ratings for High Liner Foods and related companies with MarketBeat.com's FREE daily email newsletter.