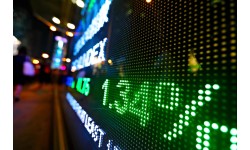 TuanChe Limited (NASDAQ:TC) was the target of a significant increase in short interest in May. As of May 28th, there was short interest totalling 9,200 shares, an increase of 557.1% from the May 13th total of 1,400 shares. Based on an average trading volume of 33,400 shares, the days-to-cover ratio is currently 0.3 days.
TuanChe stock traded down $0.31 during midday trading on Friday, hitting $3.14. 23,572 shares of the company were exchanged, compared to its average volume of 34,543. The stock's fifty day simple moving average is $3.57. The company has a market cap of $63.15 million, a price-to-earnings ratio of -3.14 and a beta of 0.14. TuanChe has a fifty-two week low of $2.61 and a fifty-two week high of $7.60.
TuanChe (NASDAQ:TC) last released its quarterly earnings data on Sunday, April 11th. The company reported ($1.12) EPS for the quarter, topping the Thomson Reuters' consensus estimate of ($2.29) by $1.17. TuanChe had a negative return on equity of 48.17% and a negative net margin of 47.89%. The business had revenue of $25.40 million for the quarter.
Several institutional investors and hedge funds have recently added to or reduced their stakes in TC. Renaissance Technologies LLC increased its position in shares of TuanChe by 99.2% during the first quarter. Renaissance Technologies LLC now owns 78,693 shares of the company's stock worth $315,000 after purchasing an additional 39,195 shares in the last quarter. Citadel Advisors LLC lifted its holdings in TuanChe by 131.3% in the 1st quarter. Citadel Advisors LLC now owns 24,518 shares of the company's stock valued at $98,000 after purchasing an additional 13,918 shares in the last quarter. Finally, Virtu Financial LLC acquired a new stake in TuanChe during the 4th quarter worth $37,000. Hedge funds and other institutional investors own 0.57% of the company's stock.
Separately, Maxim Group reiterated a "hold" rating on shares of TuanChe in a research note on Monday, April 19th.
About TuanChe
TuanChe Limited, through its subsidiaries, operates as an omni-channel automotive marketplace in China. It organizes auto shows and group-purchase events that attract various consumers; and provides integrated marketing solutions to industry customers, which include automakers, franchised dealerships, secondary dealers, and automotive service providers, as well as enable interactions between participants on both sides of a potential transaction.
Featured Story: Front-End Load
Receive News & Ratings for TuanChe Daily - Enter your email address below to receive a concise daily summary of the latest news and analysts' ratings for TuanChe and related companies with MarketBeat.com's FREE daily email newsletter.