Pennon Group Plc (LON:PNN – Get Rating) insider Paul Boote purchased 16 shares of Pennon Group stock in a transaction that occurred on Monday, November 21st. The shares were purchased at an average cost of GBX 956 ($11.30) per share, with a total value of £152.96 ($180.87).
Pennon Group Trading Up 1.4 %
LON PNN opened at GBX 1,000 ($11.82) on Friday. The company has a quick ratio of 1.50, a current ratio of 1.94 and a debt-to-equity ratio of 251.21. The firm has a market cap of £2.61 billion and a PE ratio of 20,000.00. The company has a 50 day moving average price of GBX 855.35 and a 200 day moving average price of GBX 951.30. Pennon Group Plc has a 52 week low of GBX 735 ($8.69) and a 52 week high of GBX 1,250 ($14.78).
Wall Street Analysts Forecast Growth
Several brokerages recently weighed in on PNN. Royal Bank of Canada reduced their price target on shares of Pennon Group from GBX 1,050 ($12.42) to GBX 975 ($11.53) and set an "outperform" rating for the company in a research report on Tuesday, October 4th. Deutsche Bank Aktiengesellschaft lowered their target price on shares of Pennon Group from GBX 1,100 ($13.01) to GBX 880 ($10.41) and set a "hold" rating on the stock in a research note on Wednesday, October 12th. Two research analysts have rated the stock with a hold rating and four have assigned a buy rating to the stock. According to data from MarketBeat.com, Pennon Group currently has an average rating of "Moderate Buy" and a consensus target price of GBX 1,100.83 ($13.02).
Pennon Group Company Profile
(
Get Rating
)
Pennon Group Plc provides clean water and wastewater services in the United Kingdom. It provides water and wastewater services for customers in Cornwall, Devon, and parts of Dorset and Somerset; water-only services in the areas of Dorset, Hampshire, and Wiltshire; and water and wastewater retail services to non-household customers in Great Britain.
Featured Stories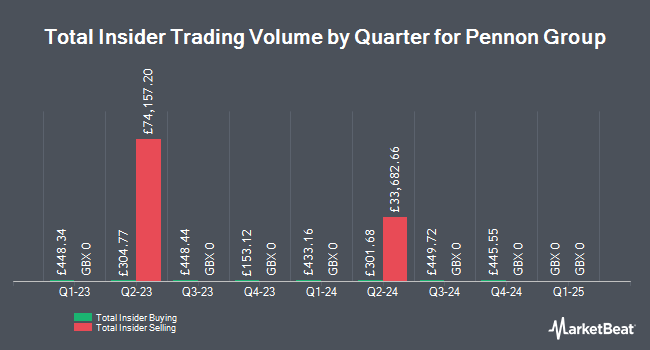 Receive News & Ratings for Pennon Group Daily - Enter your email address below to receive a concise daily summary of the latest news and analysts' ratings for Pennon Group and related companies with MarketBeat.com's FREE daily email newsletter.